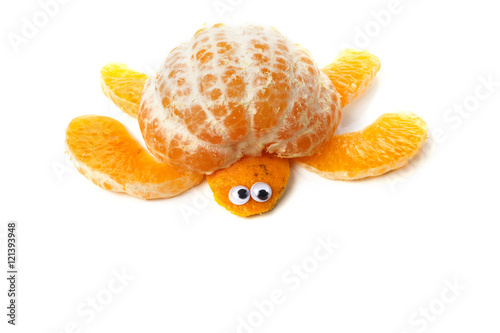 Food– as any reality cooking reveal proves– has actually ended up being an art. From the accurate components picked right down to the remarkable discussion, food has to attract the eye as much as to the taste. Which is why Joyce Hagen, planner at Atlantic Cape Community College, devised the idea for "Food as Art," a 13-person exhibit that goes through Jan. 21 at the Atlantic Cape Art Gallery.
Think about it as fine art vs. food art.
"Art" because most of those included are certainly great artists. "Food art" due to the fact that three of the artists are baking and pastry trainees at the school's Academy of Culinary Arts, and one is Chef Michael Williams, executive chef and owner of The Diving Horse Group, a store food and beverage consulting company based in South Jersey. For the fine artists, real food had to be represented in their style of art in some method. For the trainees and chef, their pieces are actual food.
"I attempt to do programs that belong to the curriculum of the school," Hagen states.
It was a cooking professor who pointed out the students' decorative work to Hagen, so she asked Alexandra Falciani, Anyssa Perez and Gina Raccaniello, as well as Chef Williams, to include pieces. Their sculptures are made from marzipan, lard, tallow and more.
"Food as Art" also consists of works by Wanda Chudzinski, Donna Connor, Susan Irland, Doreen Khebzou, Mary Ann Kline, Chuck Law, Dustin Rebecca, Ethan Rubin and Linda Wexler.
In her career, Wexler, a nationally recognized artist who has actually mainly made her living from commissioned work, has actually done whatever from fine art and illustrations to porcelain work and minis.
Her three paintings in "Food as Art" are part of a larger series called "Tea Cup with …" The "with" is whatever veggie is in the painting– snap peas, squash, artichokes and more. Every tea cup, nevertheless, is Blue Willow china
"I love it (Blue Willow china)," Wexler says. "I always discover a method to get Blue Willow in my work.
"This series is especially crucial to me. It began in a point in my commission work when I chose to do a piece just for me. And the first thing I did was a Blue Willow piece with apples. It was just for me to take pleasure in" says Wexler, who ultimately began including more fruits and vegetables to the mix. "UCLA saw my work online and asked if they could use my images and license it for their natural restaurant.
A previous instructor and self-described "lucky lady"– because "God gave me this talent"– Wexler has a Masters in fine art, however considers herself self-taught.
"I constantly tell my trainees the very same thing. Exactly what you learn in school, for me anyhow, helps you for more information. It teaches you ways to find out," she states. "When you're really thinking about something, you need to investigate it, examine it and then practice it. You end up being self taught by this."
Having actually already excelled in fresh food art with her Blue Willow series and her deal with UCLA, Wexler was pleased to have actually been asked by Hagen to take part in "Food as Art.
"This college focuses on food so I believe it's a great theme," Wexler states. "I love to contribute. I like to give back because I've been so blessed. I think very highly because".
Read more at https://www.pressofatlanticcity.com/attheshore/arts/it-s-fine-art-vs-food-art-at-atlantic-cape/article_87f9966d-f0e2-5dd8-b170-caeae8587fc1.html
https://youtube.com/watch?v=l3yDHcL3DTY