The architectural world is advancing more and more with each passing year. Currently, there are a variety of sophisticated kitchen designs that will blow your mind. With so many options to choose from, you may find it hard selecting a style. Generally, kitchen designs are all about the arrangement of cabinets, colour palette and the tiles used, just to mention a few. As you cross over to the New Year, here are the top ten kitchen design styles for 2020 that you can consider.
1. Walnut Cabinetry Design
If you are out to give your kitchen a luxurious touch, this one of the best designs to go for. This style will give you a variety of warm colours that you can choose from. The most commonly used is deep chocolate, but you can consider other colours such as light yellow or reddish-grey. The smooth and fine wood used in the finishings will definitely make your kitchen rank among the top.
2. Go Navy
The Navy Millwork is also another design that is very interesting. This design involves the configuration of the colours blue and white. With white being the most commonly used kitchen colour, the addition of blue will give your kitchen a unique aesthetic look. The perfect blend may involve painting the cabinetry blue while reserving other sections of the room for a more neutral white.
3. Dark Theme
As dark as it may sound, you can actually add more beauty to your kitchen by giving it a dark coloured theme. Basically, this design is all about painting everything black, such as the cabinets and walls, and painting the working area a brighter colour like white. The blend between the tones will give your kitchen a posh and classy look.
4. Double Islands
This is a design that will add space to your kitchen, allowing you to free up some of the traffic. It entails dividing the kitchen into two main sections, the preparation area, and the serving area. Depending on how much space you have, you can select the counters to match your requirements.
5. Colour Pop
With this design, you can come up with your own custom look that fits your aesthetic preference. You can randomly throw colours in the most unexpected places, but ensure that you have everything planned out to avoid a colour clash.
6. Dark Countertops
Most countertops are white, but there seems to be a new countertop look in town. This design includes making the countertops a dark colour such as black, preferably while applying a brighter tone like white on the walls and cabinets.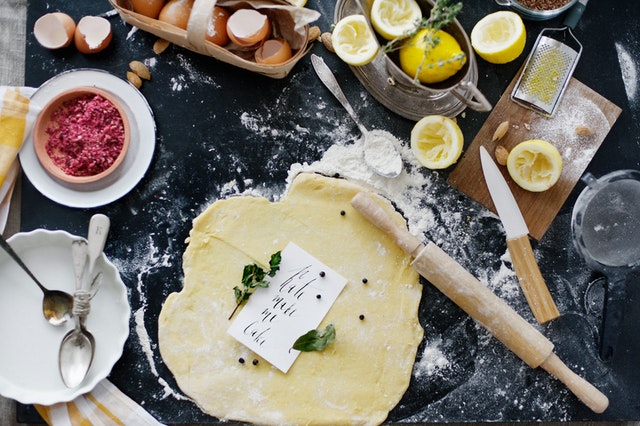 7. Touch of Gold
This design pays more attention to the taps and sinks, with new designs currently available in which you can add a golden touch to the sink area. With other sections painted white, your kitchen will have a majestic glow.
8. Slab Backsplash
The slab backsplash design allows you to give your kitchen a luxurious look with a minimal budget. If paired with the right lighting, your kitchen will be glowing. This can be an excellent way to make your kitchen more stylish.
9. Marble Design
For years marble stones have been used in kitchen decoration, and it seems this material is here to stay. Many people still opt for the smooth stone look, and it looks like the trend will be carried over to the New Year. This look is classic so you do not have to do kitchen renovations every few years.
10. Ladder cupboards
With this design, you will create more room in the kitchen, and the organisation will also be top class. This design eliminates the need to have so many wall cabinets in your kitchen. Most importantly, it enables you to keep all your stuff in one location and at the same time, saves space.