Porcelain tiles are not new, but it seems they are growing in popularity. Porcelain tiles are a variety of ceramic tiles and are known for their durability, beauty and strength. Some people look at ceramic tiles and consider them to be an improved product of the basic ceramic tile.
Porcelain tiles are made from the materials that get used in ceramic tiles. However, they get made with more benefits than the other flooring solutions lack. Here we explain why the porcelain floor tile is popular and whether they are worth investing in or not.
What is a porcelain tile?
Porcelain tiles are a  flooring solution that gets made from dense clay fired at a high temperature than the regular ceramic tile. Porcelain tiling is known for being non-porous and highly uniform in construction. It is a good idea to use these types of tiles in an area with fluctuating temperatures and those that have radiant heating solutions. Quite often, porcelain tiles have the same thickness as the ceramic tiles, but in overall design, they are heavier. They come in more styles and shapes which is why people are choosing this type of tile.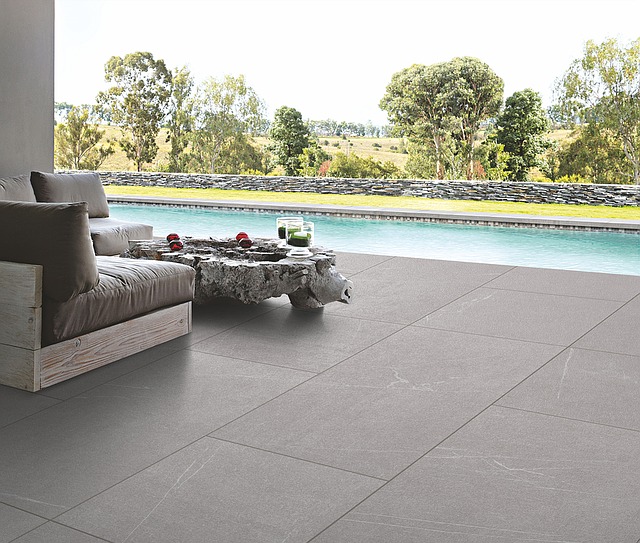 What are its benefits?
People love using porcelain tiles, but you will find they are dearer than the other types of tiles on the market. Due to having more benefits than the others, they will run higher in price. It will make the price tag easier to deal with if you are taking the time to get familiar with the benefits that these tiles can offer.
Resisting wear and tear
Porcelain tiles, especially those used for benchtops are very resistant to wear and tear and will last longer than the ceramic tiles. The porcelain tiles don't have as many air pockets as they have a denser material that is more uniform in construction. Due to being so durable over time, many businesses choose to go with this type of tile, and they are well suited for rental properties. Porcelain tiles hold well with pets, and if looked after and cleaned when needed, they will look good in years to come.
Being low maintenance
If you have flooring like hardwood, it can be very intensive when it comes to looking after them. Porcelain tiles are sturdy, look great and easy to look after. This type of tile doesn't require any special sealing either. You will find the water wipes right off them without causing too much damage. Porcelain tiles work well in kitchen settings, bathroom, mudrooms and entryways. Perfect for those rooms prone to moisture. While these tiles are not 100 per cent waterproof, they are resistant enough to be washed and have water spilled on them and still look good over time. Porcelain tiles are one of the easiest to maintain out of the other flooring varieties.
Appearance
One of the benefits that help this tile gain its popularity is the way it looks. Made with high-quality components, the finished product becomes a luxury product. These are the tiles to use when you want to transform your space into something to be proud of. The flooring has different appearances, and some are just stunning. There is no doubt with the vast variety of styles and designs there will be something there to catch your eye.