With a slow housing market that doesn't show any signs of declining, many people are choosing to stay where they are and extend their existing home, rather than up pack up and move.
This may seem like a great idea and a good way to save both money and time, but deciding on a house extension of any kind is an art form in itself.
Here are a few things you should consider before starting a house extension.
What's your budget?
This is probably one of the most fundamental questions and is usually the first thing you need to think about.
So before you do anything (and ideally before you call in an architect) sit down and decide exactly or if you can't be exact, come up with an idea of how much you have to spend.
Don't forget to include extras such as the architect's fees and the costs of your planning application if necessary. Also, most architects and many builders will quote net of VAT, so don't forget to add the 20% on if need be. Once you have given yourself a budget, stick to it. It is all too easy to let costs creep up on that house extension.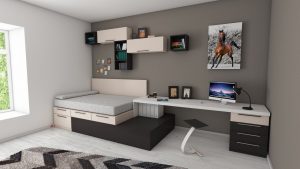 What do you want to achieve with your house extension?
Are you looking for a new living room that the whole family can enjoy, a new home office or an extra bedroom for a new arrival? Or something as exotic as a new and renovated black japan flooring?
Determining what you want to use your extension for will determine what kind of alteration you make to your home.
How long will it take?
House extensions do not happen overnight as getting planning permission and building regulations approved can sometimes take months. So be patient, and expect a level of interruption to normal family life while the building process is going on.
You may want to consider factors such as the time of year, holidays, family events and other occasions for which you will want full use of your house without the builders in it. You also need to consider the base work that has been done in your house beginning from the hardwood primer used to the square feet available to renovate within.
Do you need planning permission?
For some property alterations such as loft conversions and single-storey extensions, or certain types of sunrooms, you may not need planning permission.
But you are advised to check all local planning regulations and requirements first before making any definite plans. Check with your local planning officer for more information or just ask your architect.
Does your property extension mean you need an architect?
Big projects such as loft conversions or external home extensions are not simple DIY jobs, and we've seen them go wrong too many times when even skilled DIYers have had a go themselves with their own stain and varnish.
You will need the services of an expert if you are planning on making major alterations to your property, and in fact, part of the planning application may have to include plans introduced by a qualified architect and other consultants such as structural engineers. You will need to factor in the cost of an architect and, if required, an engineer, to your overall budget.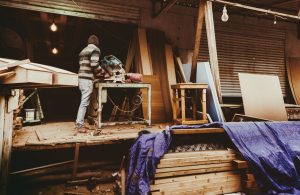 Will your plan impact on your neighbours?
This is a particularly important consideration, especially if you are making major alterations to your property.
There is also the social aspect your plans may impact on their quality of life during the construction period, so it's wise to keep your neighbours fully informed of your intentions right from the start. Once again, having an architect will ensure you are advised on any potential issues.
Are you in a conservation area?
If your home is in a designated conservation area or is a listed building, there may be very strict controls governing what alterations you can and cannot make. You may not know if you're in a conservation area, so check with your local council for further details.
Up, down, or out to the side?
Where you put your house extension is the next decision. Loft conversions are increasingly popular so if you have the option of converting your attic space into a new room without any external signs of extending the property it's definitely worth considering.
The most common option for simply gaining extra space either is either a single storey or 2nd storey addition, for which you may want to build out to the side of your home.
Know any good builders?
Unless you are an experienced builder yourself, the likelihood is that you will need to get a professional building firm in to do the work even if it's a smaller job like a loft conversion. Choose wisely, and take note of the recommendations of friends who have had work done on their properties, or see if your architect can provide contacts of someone who truly knows how to handle their deck sealer.
Word of mouth is often the best indicator of a quality tradesman, but make sure you have a first-hand look at examples of their previous work before taking the plunge.
What's your timetable?
As we said earlier, it's wise to plan well in advance.
Set yourself a strict timetable for completion. The chances are that it will over-run, but if you lay down the ground rules for completion at the very start of the project you can avoid living on a building site for months on end. Don't underestimate the impact that building an extension can have on your quality of life, and try to minimise that impact