Since the art gallery is a place to appreciate masterpieces and quality designs, decorative concrete floors can enhance its appeal. The flooring of an art gallery is something the owner spends heaps of time, efforts and money towards. The way the art reflects off of the floor truly plays a significant role in the popularity of the gallery. If you enter an art gallery, and the floors are quite dull, the place wouldn't sell. There are enough creative designs that can improve your choice of concrete flooring for an art gallery which can be found out either by yourself and your own research or through an interior design expert for galleries to get that professional touch. After an architect designs the museum's layout, the interior designer can spray vibrant colours on the polished concrete floor. I'll show you ways of making well-designed concrete floors instead of settling for neutral floors.
Hire the Best Hands
Getting artworks, sculptures, and other crafts in the museum to blend with the cool shade of interior walls and concrete floor requires planning. However, hiring an expert civil contractor and interior designer will give clients more options for concrete floor finishes. With the right team, the floor of your art gallery or hallway can look exceptional. Normally, your competent team can add a perfect finish and improves the popularity of art galleries. While your professional building contractor ensures the floor has a warm look from cement, the designer makes an artistic impression of the smooth surface.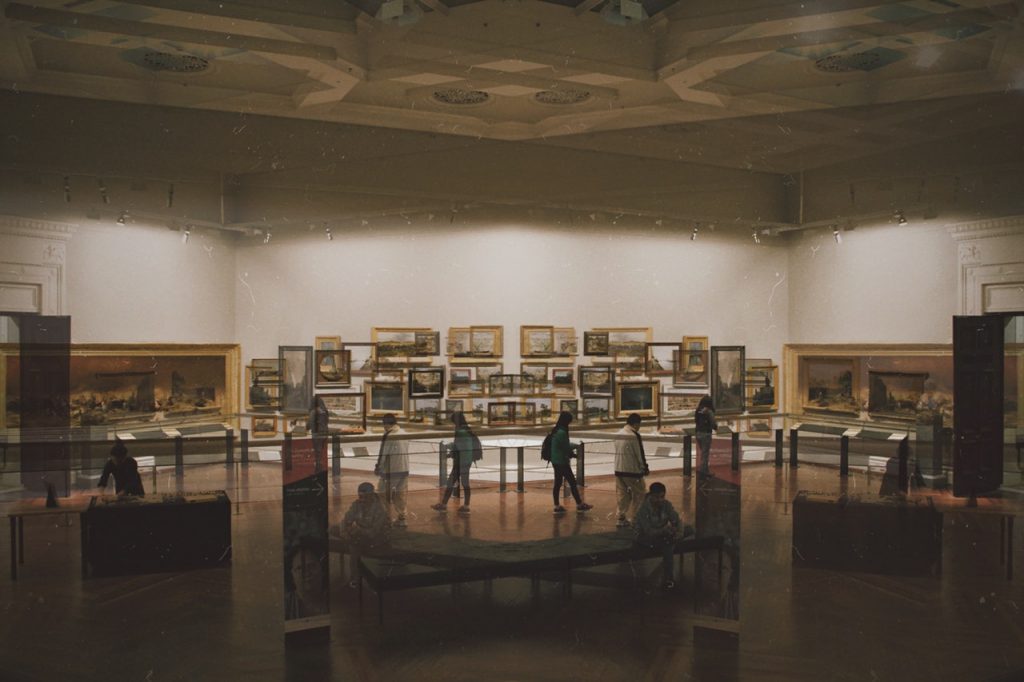 Apply Water-based Stains
Staining smooth concrete floors with something different can make a great impression of museums or art galleries. In the off chance that you had already received the property with an existing floor work which is not quite up to your standards of tile work, you could always work best with water-based stains and coatings to give that shine to the tile. The choice of mixing pigments and acrylic polymers can give a deep colour and enhance the reflective finishes of your tiles. You can get a more subtle colour palette for concrete look tiles online. Online sources may be a bit dicey to rely on as the material or the finish will not be properly understood through just the images. Hence online shopping can only be considered if you know exactly what you're looking for and the exact name or number of the shade. Also, saturating the main colour with other colours transforms the appearance of an art gallery. However, you can try acid stains if you want deep penetration of designs on polished concrete floors. These need to be planned and conducted with proper care and instructions. It may be difficult and costly to redo the same in the case of a mishap.
A Cool Shade of Grey
Owners of art galleries can make any section of the floor space a focal point for visitors. Apart from the colourful wall and stone look tiles, and decorations, polished concrete floors attract viewers. Unlike multi-coloured concrete floors, grey-polished surfaces are durable and can withstand traffic from walk-in visitors. So, the hallway can have this plain design with a neutral base. A broader spectrum of hue that's reflective can enhance the main gallery floor space. However, lighting is essential in creating strong effects on polished concrete floors and makes them appear surreal.
Apply Acid Stains
The colour application on polished concrete that's durable and unique is the acid stain. Acids are chemicals that produce translucent shades of colours on polished concrete floors. Unlike water-based stains, it's easy for chemicals to become permanent components of the concrete floor. However, acid stains will fail to hide discolourations on concrete floors after applying the chemical. These acid stains create eye-catching colours and special visual impressions on art gallery visitors.  Since they have chemical properties, acid-stained floors also have deep penetrating strength.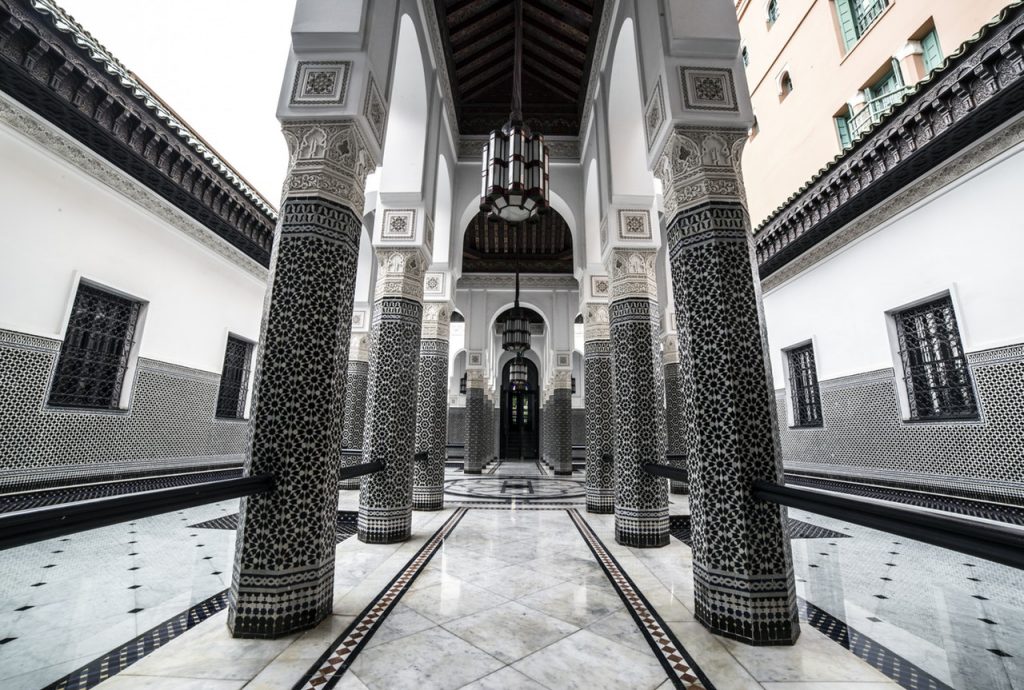 Mixing Stains and Dyes Make Great Artistic Impression
Creating a more artistic appeal on hardened concrete floors with dye and polishing can create an amazing effect. This floor space in the art gallery or museum might be the entryway. After prepping and sealing the concrete floor with resin bond finish, the surface can withstand load resistance from the traffic of visitors. Mixing a solvent-based dye with chemical stains can produce an impressive appearance. As the designer chooses dyes with vibrant tones, other contrasting colours can help them add some gorgeous colour accents.
Using the Right Materials
The museum or art gallery is an ideal place to savour the creativity of designs. So, transforming the interior space of the gallery floor space with well-designed concrete floors is an advantage.  When museums and art gallery managers want modern concrete floors, they look for contractors that use high-quality materials. Verifying the references of contractors and interior designers guarantees project satisfaction. Usually, upgrading the art gallery is an expensive task. So, polished concrete floors are cost-effective methods of adding some levels of aesthetic beauty to the interior.